made the patio cushion covers back in May,
I purposefully made one side solid white. This enables me to change the look for special occasions like this.
The 4th of July has always been cause for celebration in my family. The tradition was established by my parents and their life-long friends before I was born. I grew up having a party to celebrate the 4th and it's a tradition that became one of my own when I had my sons. Some years, the party has been an all day event that starts with Red, White and Blue breakfast and the parade and ends at 11 p.m. with fireworks. Other years, it's been a simple cook out with family and friends. One thing that's always consistent, however, is that we
always
celebrate!
Great American Past time
as well as to the fact that I live in a house full of men!
whole garden
is ready for the party!
The decorating will be wrapped up today. Then it's on to menu planning, shopping, cooking and baking.
Just as soon as July 1 rolls around and end of quarter/end of half at work is behind me because by then, I'll be more than ready for some celebratory time with family and friends!
you
celebrate?
xo,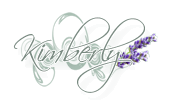 Linking to:
Common Ground
Home Stories A to Z
Not Just A Housewife