Have you ever heard the saying
"His bark is worse than his bite."?
I remember the first time I heard it, I think that it was my Grandma who said it to me when our kick ball went into the neighboring yard and we tried, unsuccessfully, to retrieve it from the less than pleased man who lived there. Holy smacks, was he crabby... And loud about it..
Of course we told our Grandmother...and that was her response. I remember thinking to myself,
huh....that's a strange thing to say...
but it left an impression that I carry with me to this day.
How about
"You're barking up the wrong tree."?
Yep...this "Grandpa gem" was uttered at least a couple of times in my life. Generally, when I was trying to convince him to allow me to do something that we
both
knew wasn't going to happen.
I have, in my arsenal, an entire generation of witty euphemisms that my Grandparents gave to me over the years. Every now and then, I summon one from the depths of my memory and use it...generally with my children...because the look on their faces when I casually toss one of these gems into casual conversation is priceless!
Feel free to use them if you'd like, I'm sure that my Grandparents (and probably yours) would laugh right out loud to hear us quote them! Today, however, I'm sharing a different kind of bark. Layered Peppermint Bark. It's really easy to make, has only a handful of ingredients and takes less than two hours from start to finish.
Layered Peppermint Bark
Ingredients:
17 ounces of good-quality white chocolate (I use Ghiradelli or Baker's), finely chopped
30 red-and-white-striped hard peppermint candies, coarsely crushed (about 6 ounces)
7 ounces semisweet (not unsweetened) or bittersweet chocolate, chopped
6 tablespoons heavy whipping cream
3/4 teaspoon peppermint extract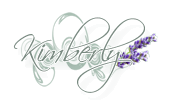 I'm linking this post to:
At The Picket Fence
Larissa Hill Designs
Stone Gable
The Bold Abode
Thistlewood Farms
This post was featured at: