I realized this morning as I was
walking to the kitchen
trying to make my way past the boxes to pack lunch for my youngest that our formal living room is one of my favorite rooms in our home.
Do you want to know why?
It's not what you might think......
If you're guessing that it's because I've never found a pair of stinky socks on the floor under the piano or because my sons never ate ice cream sitting on the white sofa, you're wrong...
I have...and they did...more than once....
I've come to love this room for lots of reasons over the years....like the rest of our home, this room tells a story.
From the aforementioned ice cream on the sofa and
spontaneous holiday piano recitals
during Easter and Christmas (as well as random Wednesday afternoons and Tuesday mornings) to the fact that I see this room from my office all day long, our formal living room holds some wonderful memories.
It has my Great Grandparents' sofa and chair and my mother-in-law's table and artwork. It's got the
family tree
that my youngest and I made for a third grade project. I remember him punching out the leaves while I twisted the wire. I remember talking about our family and him deciding that
his
"leaf" should be a
silver
one.
The living room window seat is the place where my sons and I read more books than I can count and where we watched, as over twenty five different types of birds bathe and raise their
own
"children" (yes, we were
bird watchers).
It also became the perch from which
Martha Stewart
(our lab) watched over the front yard and where I taught my sons the names of the different types of trees and flowers in our garden.
In this room is the chair where I sat....listening to the "Tom Tom" song over...and over
....and over....
as my sons learned to play piano.
It's the very same chair in which I sat as my oldest played the
Canon in D
for me for the very first time
....and where I listed to my youngest teach himself to play the theme song from the Disney/Pixar movie,
Up,
last summer. Yep...those
are
finger prints on the piano...from my sons...making music.
I suppose that I could wipe them off...but right now, when my oldest is leaving the state for a summer internship in two days and my youngest is about to graduate from high school, I'm cherishing those finger prints...and the times that they're sitting down to play for a minute or two.
Thanks for letting me tell you a little bit about our living room. It's one of the smallest rooms in the house but, like the rest of our home, it holds a whole bunch of memories...of my sons playing piano, and taking homecoming photos, and finding friends playing piano in the middle of a 4th of July gathering....
and today, having
YOU
stop by for a visit.
xo,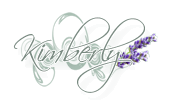 P.S. If you'd like to see more of our home, please
visit our HOME TOUR.
Sharing at:
A Stroll Through Life
Savvy Southern Style