Every now and then, I have the opportunity to create one of a kind pieces of art for very special people. Last year, it was a
Pallet Wood Nursery Sign
for a friend who became a Grandmother for the first time. Then, it was a
Pottery Barn knockoff Glitter Santa
that I made as a surprise for my sister last Christmas.
Today, I have the opportunity to create a custom piece of art with a barn and pallet wood frame for the Bat Mitzvah of a young lady named, "Esther".
I've never met Esther (but I do
LOVE
her name!) I was asked to create this artwork by my friend, Sadie, from The English Garden flower shop. The theme of Esther's Bat Mitzvah is
nature
. From what I've been told, Esther loves the outdoors as much as I do...and truly, once I knew
that
, how could I possibly
not
paint a piece for her!?
The table centerpieces are on green
"grass" mats and have faux butterflies, bird's nests with bits of Spanish moss and blue eggs, delphinium,, hydrangea, and branches. They're gorgeous... and they made painting this piece easy.
Esther's mom and Sadie discussed having a sign which would not only be a part of the decorations for the Bat Mitzvah but would also serve as a keepsake for Esther in the years to come.
The size is 12" x 16 inches before framing. It's not a large piece that's
in your face;
it's more
quiet
than that...as, I'm envisioning, is Esther. I'm told that she's the type of girl who likes to read, and climb trees...and just
be outdoors.
Needless to say, I feel as if I've known her for
years...
we certainly share a common love of
fresh air!
After having spent the last three weeks getting our home ready to list for sale, I have to admit, having the chance to do
anything
creative was wonderful and being able to paint it in my freshly cleaned studio was amazing!
I made the sketch for this piece at three in the morning. Yep, 3:00 a.m.! I've found that I do some of my best work in the early hours of the morning when it's quiet.
There's only one problem with getting started that early: most stores don't open until NINE! So, while I waited,
for six hours,
for the store to open so that I could purchase a canvas, I made a frame.
I found a few scraps of barn wood that were left over from the r
eclaimed barn wood farmhouse shelves
that I made for my dining room and a couple of pieces of pallet wood that I had hanging around in the garage after I made my
pallet wood harvest cart
and the
pallet wood "Road Less Traveled"sign
, from last fall.
The frame is made of 2 inch pieces with the corners cut on 45 degree angles. I whitewashed the inner portion of the frame and left the outside natural.
The painting is acrylic. The butterfly in the upper left corner gives the piece a three dimensional quality without being over done...trust me, it
could
have happened! During the design process, I considered a frame made of sticks, or adding burlap, or moss, or even some clear glitter!
You name it, I probably considered it...but, in the end, I decided that simple was better. (I know...can you believe it?@! Me, choosing simple....who knew!?)
Here it is: a hand painted piece of custom artwork for the Bat Mitzvah of a lovely, nature-loving, young lady named Esther. I hope that she loves it and that she has a wonderful celebration and, that years from now when she looks at it, this piece will bring back fond memories of her very special day.
I've also decided that a piece like this would make a wonderful gift...for a new baby, a special child or a newly married couple...what do
you
think?
xo,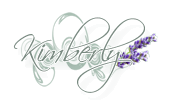 Sharing at:
The Dedicated House