Today, on the blog, we're talkin' turkey (Maureen, if you want to be surprised, you need to STOP READING THIS POST RIGHT NOW!)
No, not the
cooked
kind. Not the kind of turkey that you serve at Thanksgiving, although, these fuzzy little guys
will
be attending Thanksgiving at my house this year
They'll also be hanging out in the table scape of my dear friend, Maureen, who is responsible for finding
THIS PATTERN at Martha Stewart a year ago.
Maureen and I are the same kind of
crazy
. We obsess over details, and table scapes, and cooking from scratch. Last year, about 24 hours prior to serving Thanksgiving dinner to our respective families, Maureen and I decided to make Martha Stewart "Pom Pom Tom" Turkey Place card holders. After all, it
was
two whole hours before stores closed and we both had things
kind of
under control.
It sounded like a great idea at the time. We ran out to Hobby Lobby and Jo Ann Fabrics because you just
know
that one place didn't have all of the necessary supplies.
We sat down with 21 hours remaining to make 30 or so turkeys. Sounds do-able, right?!
Uh, yeah. No.
These little guys take some time. They're not difficult but they do take more than the 15 minutes or so apiece that we had allotted (since we were also planning to sleep for at least a few hours before getting up at dawn to put our respective turkeys into the oven).
Let's just say that after about an hour with four pom pom "bodies" and three "heads" made, we decided to go with "Plan B" and
used punched leaves last year, instead.
This
year, however, I got a jump on things. Not only because I wanted to use the basket that has been holding the supplies for something else but because Maureen's birthday is coming up and I thought that finishing these for her would be a nice surprise.
I've figured it out. If I complete one turkey every other day from now until Thanksgiving, I should have time to make enough for both families.
This also means that we'll have time for a
new
last minute project!
xo,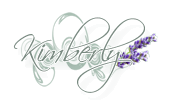 P.S.
Martha says that we should glue the name card in the turkey's beak. I'm not going to do that since I want to reuse them. I thought that I'd just cut a rectangle and place it between the beak and the feet.
P.P.S.
There are wonderful step by step directions on the Martha Stewart website link at the beginning of the post. The things that I learned from doing this project are as follows
1) You can use waxed dental floss in place of waxed twine but it needs to be waxed to tie the string tightly enough to make a nice pom pom.
2) You can make pom poms using cardboard instead of the fancy pom pom maker but I've done it both ways and the gadget is MUCH easier.
3) If you plan on keeping these turkeys for any period of time, go with wool yarn and wool felt. The yarn is fluffier and the felt will age better.
4)Cutting the tail feathers is the WORST part of the project.Use small, very sharp, scissors.
I'm sharing this post at:
At The Picket Fence
DesignDreams by Anne
Embracing Change
Tip Junkie
Uncommon
You Are Talking Too Much