Can I just tell you that there's nothing like fracturing my wrist to make me want to reupholster furniture...
...no, really, I mean it.
There's nothing quite like not being able to move my wrist or use two of the fingers on my left hand that motivates me to finally get around to painting and reupholstering the Craig's List chairs that I've had for the past
nine months
. Or to wear my skinny jeans which, for the record, haven't been out of the closet since early November...but that's another story.
Don't get me wrong, I knew that it was going to be a bit of a
challenge
without the use of my dominant hand for things like... hammering... or painting but, Hey, I
love
a good challenge and I wasn't going to let a a little fracture slow me down!
I decided to view this whole thing as a "learning experience" and, let me tell you, I've learned quite a few things in the last three weeks.
Practical things...like the fact that it's a
little
embarrassing to have someone else cut your meat at dinner in a restaurant when you're over the age of....oh....about...five!?
I've learned that, while it may not be intuitive to most people, there is a direct correlation between my lack of dexterity with my non-dominant hand and the number of teeny, tiny, upholstery tacks that need to be removed from chairs that I want to reupholster...using a needle nosed pliers...and a screwdriver.
Speaking of tacks, let me tell you, those little suckers can fly through the air when they break free of the wood...all the way across the room...at which point they become
invisible to the human eye
...and
lethal
to bare feet!
I worked on the chairs before and after work every day for a week. I
did
manage to get the chairs stripped of their original fabric, painted, and waxed. I even used right handed scissors to cut the replacement fabric using the fabric that I had removed as the pattern. I was feeling pretty good about the way that things were going.
But then came (insert ominous music) ....the upholstery.
I shared the photo above on Facebook just over a week ago. What I
didn't share
was that it had taken me three hours to attach one piece of fabric onto the back of
one
chair.
Or that when I tried to attach the webbing by kneeling on the back of the chair and holding the webbing with my left elbow while trying to staple it with my opposite hand (kind of like a game of Twister that also involves power tools and furniture),
it became apparent, even to
me
that I wasn't going to be able to finish the upholstery without help. This, of course, brings me to Jamie.
Do you have someone in your life who is forever helping you out of unmanageable situations? The kind of situations that you've gotten
yourself
into
...
on purpose!? For me, as it relates to furniture and
all things upholstery
,
that person is my friend (and owner of
La Grange Upholstery
), Jamie.
She's the person that I call when I'm in trouble. She's the one who has bailed my sorry behind out of more than one furniture related jam (including the one that I was in last week.) I took my sad, half disassembled chairs and the cut pieces of vintage linen and candle wick fabric to her in the rain last Thursday.
I showed her my wrist... and my chairs. I explained that I wanted to do the welting myself and that what I really needed was someone to fix the mess that I'd made...and add a little more padding...and stretch and staple the fabric. You know, things that require
two
working hands.
When I finally stopped talking long enough to take a breath, she calmly said, "Sure, we can do that" and "I know that you want them as soon as possible. I'll call you as soon as they're ready."
I picked the chairs up on Monday afternoon. Of course, they are beautiful. Because that's what Jamie does. She takes whatever I bring to her: chairs that need springs retied, cushions that I want down-wrapped, my brand new window seats that need custom cushions and makes them amazing. You name it, she's done it. I've never thrown anything at her that she didn't handle perfectly...even when I wanted to do part of the work myself.
That's my favorite part about La Grange Upholstery, Jamie works with me to make my vision a reality or to offer design advice and decorating suggestions when I need them. They have pick up and drop off service, and make design "house calls" too!
She's got a wonderful line of fabrics and fabulous taste....but don't just take my word for it...visit her
website
or her
Facebook Page
...and if you live in the area (South Chicago Suburbs ) and are looking for a reliable shop that does consistently beautiful work, give her a call....and tell her that I sent you.
The chairs were painted with two coats of Annie Sloan Chalk Paint in French Linen and then waxed, first with clear wax and then with dark wax. The back of the seats is upholstered with Natural Cotton Candlewick Fabric from JoAnn Fabrics and the fronts of the seats and back have vintage upholstery weight Hemp Linen from my stash. The welting is jute covered cotton cord which I also purchased from JoAnn Fabrics.
Of course, they're shared by my family, all of whom are immensely thankful to have the chairs and the staple gun out of the middle of the family room...the the tacks off of the floor and out of the rug!
xo,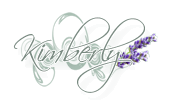 Linking to:
Domestically Speaking: Power of Paint
Miss Mustard Seed
My Uncommon Slice of Suburbia
Our Fifth House
The CSI Project
Featured at:
Domestically Speaking