When I woke up this morning, it was
four
degrees Fahrenheit...before the wind.... and I live the suburbs of the
"windy city"
so you can imagine how cold it was. Our furnace ran continuously through the night and it was still chilly in the kitchen this morning. Baking
anything
seemed like a good idea. Baking bread that didn't require leaving home for ingredients seemed like a
great
one.
In case you haven't noticed, I love to bake pretty much everything. I've never found a baked good that I didn't like. Breads, cupcakes, pie, cookies, popovers, scones...with and without yeast, you name it, I'll bake it! If it warms up my kitchen in the dead of winter...I'll bake all day long.
Before you begin to believe that I'm a
Julia Child
or
Martha Stewart
kind of baker (insert knee slapping laughter here), let me be
completely honest...
I'm not.
Actually, I'm closer to an
I Love Lucy
baker...
This is the episode where Lucy added
thirteen
cakes of yeast instead of
THREE
to her bread recipe
.
Yes, I'll admit it.... I, too, sometimes multitask while baking.
So please, don't confuse my
love
of baking with any particular aptitude for producing baked goods with any type of consistency whatsoever.
After many years of feeding questionable baking results to my family (and sometimes the dog) I
do
have a few recipes that are simple to make, consistent in how they turn out and nice enough to give as gifts. Today, I'm sharing one of them:
Fresh Strawberry Cream Bread.
It's a simple bread (with
no yeast)
made with fresh strawberries. I suppose that it would be possible to use frozen berries but you'd need to rinse them well and dry them so that the extra moisture and sugar don't creep into the batter. I've never done it but if you try it, I'd be interested in how it turns out.


Fresh Strawberry Cream Bread
Ingredients:
1/3 cup butter, softened
2/3 cup sugar
2 eggs
3 tablespoons sour cream
1/2 tsp. vanilla (optional)
2 cups flour
1 tsp. baking powder
½ tsp. baking soda
½ tsp. salt
1 cup fresh strawberries, cut into pieces, not mashed
Directions:
Preheat the oven to 350 degrees.
In a large mixing bowl, beat together softened butter and sugar. Add the eggs and mix to incorporate then, add the sour cream.
Add the flour, baking powder, and baking soda. Mix just enough to incorporate – do not over mix.
Stir the strawberry pieces into the batter. Pour into a greased 9"x5" loaf (bread) pan (or mini loaf pans). Let the mixture stand in the bread pan for 20 minutes prior to baking. Bake at 350 degrees for 50 – 55 minutes for a 9"x5" pan or about 25 minutes if you're making mini loaves. .
Remove the bread from the oven as it just reaches a light brown and place on a cooling rack. Let the bread cool for 10 minutes prior to removing it from the pan. Cool the remainder of the time on a rack. Slice and serve.
(Adapted from Betty Crocker, 1950)
It's a great bread to give as a Valentine's Day gift...just make sure that you keep a loaf for yourself!
xo,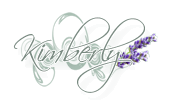 Linking to:
Not Just A Housewife
Tatertots & Jello
The Grant Life