Early Spring in our front yard. Photo Credit: Crawford Group - Sotheby's
Sometimes, it's fun to see our home through
someone else's
lens
. Today, I'm sharing the real estate photos of our home as it looks today, staged for sale. I didn't take these photos. Our realtor hired someone to take them.
Our Front Yard - Late Spring
As you know, Serendipity Refined is available for home staging and home decorating. If you'd like a fresh look for your existing pieces, help choosing new pieces or paint colors, I'm an Accredited Staging and I'm available! I've worked with builders on several custom and semi custom homes in addition to my own. I'm happy to arrange to meet you in person in the Chicago, Rockford and Southern Wisconsin area (by appointment) or via electronic conference as well. If you'd like your home staged for sale, I can do that, too! (In the Chicago/Rockford and Southern Wisconsin areas)
Front Yard: view from the front door
Of course, staging a home for resale is something else
entirely!
The objective of staging for resale is to remove most of the very personal decorating choices and photos as well as extra furniture to allow the rooms to feel open. This allows the prospective buyer to focus on the details of the home and to envision their own belongings in the space.
Foyer
If you've been a reader of Serendipity Refined or if you've seen the
HOUSE TOUR tab
, you can see that the decorating in some of these rooms has changed dramatically, while others haven't really changed at all. The main thing to recognize is that it's all a part of the process and that de-cluttering and de-personalizing are a good idea if you're trying to sell.
I have to admit that there's been a side benefit to having our home on the market: I've enjoyed having the rooms slightly more
sparse
now that the weather is turning warmer. Our home feels ready for summer...
and
it takes less time to dust!
Living Room
Of course, I love our home...but I'll readily admit (as I've done in the past), I'm not objective.
I designed this home from the stone to the molding to the door knobs. Every paint color, light fixture, and sink. I was on site two to four times a day, every day, for the fourteen months that it took to build our home. Yes, I'll also admit that I have control issues. ;)
Dining Room
Even the arch above the fireplace is custom. Really...that's the arc that I drew on the fire brick with a piece of chalk...while standing on an empty five gallon pail, trying to explain how I wanted the stone to look.
Extreme custom
...as the mason called it!
Family/Great room
Family/Great Room
Master Bedroom
Master Bath
Breakfast room (butler's pantry to the right)



Here's a room that I haven't shared before...our butler's pantry. It's where I store my collections of dishes, and glassware...and wine . It has a wine 'fridge, cherry cabinets stained mahogany and honed absolute black granite. It has mesh in some of the doors and glass in others. It's separated from the dining room by a swing door and from the kitchen by an arched opening framed by glass front cherry cabinets with seeded glass.
Butler's Pantry
Master bedroom






Here's another room that I've never shared. It currently belongs to my youngest. It had vintage maps and a collection of vintage lobster floats and buoys which were removed prior to listing. I don't think that it has been this clean for this long since before we moved in!
Bedroom 2
And here's the room that belongs to my oldest. It's usually clean...because he's at college and has an internship out of state this summer.
Bedroom 3
This is their bathroom.
Jack and Jill Bathroom (Bedrooms 2/3)
Guest Room with En suite Bath
My home office.
Office/Library
My studio...as it
never
looks. Clean...and empty.
Studio/Sun Room
A few shots of our finished, garden level, basement. I'd call it a "man cave" but there's really nothing
cave-like
about it.
Pool Room
Media/Home Theatre Room
Exercise Room
Last, but certainly not least...the place where I spend most of my time...especially in the warm weather: the rear yard. I'm not certain that I'll ever lay blue stone or build a seat wall again (this is the second home where we've done a patio and fire pit like this) but I'm certainly pleased with how it turned out this time.
Rear Yard
A view of the rear of our home from the yard....one view that I have to admit, I rarely see....except when I'm mowing the lawn.
Rear of home
That's it...well,
most
of it. If we end up staying, I'll post more photos as I redecorate...because if we
do,
I
WILL!
xo,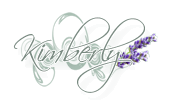 Sharing at:
Savvy Southern Style