The ledge on the hood above the cook top gets treated to a little "Americana" with an old porch newel that has been drilled and filled with American flags. And who can forget my crazy
American Flag Party Pick Wreath?
I know that I'll be shaking my head about that one for a long time!
When I
made the patio cushion covers in May,
I purposefully made one side solid white. This enables me to change the look for special occasions like this.
The 4th of July has always been cause for celebration in our family. The tradition was established by my parents and their life-long friends before I was born. I grew up having a party to celebrate the 4th and it's a tradition that became one of my own when I had my sons.
On some July 4th's, the party has been an all day event that starts with Red, White and Blue breakfast and a trip to the parade and ends at 11 p.m. with fireworks. Other years, it's been a simple cook out with family and friends. One thing that's always consistent, however, is that we
always
celebrate!
There's not a doubt in any one's mind that I love the 4th of July. At least I don't think there is...you can tell, right?
Here's the vignette that I created in our foyer using one of my favorite ironstone pitchers and some vintage books about flags. Of course, my beachy starfish are also a part of the display. I think that they fit right in!
I found this cute pillow cover at Pottery Barn and added it to a "not
too
red, white, and blue" vintage quilt.
My favorite vignette is on the yardstick-covered chicken carrier that acts as a coffee table in our family room. It's a simple nod to the
Great American Past time ...
...and to the fact that I live in a house full of men!
The gardens are putting on a show of their own this year! Daisies and larkspur are waiting to be picked!
Hydrangea, day lilies, monarda...the
whole garden
is ready for the party!
The decorating will be wrapped up today. Then it's on to menu planning, shopping, cooking and baking.
Just as soon as July 1 rolls around and end of quarter/end of half at work is behind me because by then, I'll be more than ready for some celebratory time with family and friends!
How do
you
celebrate?
xo,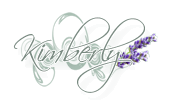 Linking to:
Common Ground
Home Stories A to Z
Not Just A Housewife