Maybe you can help me with a question that I've been mulling over for the last couple of months:
What is it that defines the lower level of my home as the "man cave"?
Can anyone explain it to me? Ever since we moved into our home ten years ago, the basement has been the
guy space
. In the beginning, I could understand.
Our "basement decor" consisted of concrete walls, a concrete floor, a wire rack with a television and a couple of old chairs. My sons played basket ball, floor hockey, and roller skated in the basement. Spiders built condominiums in the windows and I never really went "below the grade" other than once a week to clean the bathroom.
So sure, in the beginning, I could see our basement being referred to as a
man cave
....mainly because, in my opinion, no woman (or in this case...the
only
woman...
ME
) really wanted to be down there
...except maybe to use the power tools in the workshop.
However, over the last several years, things have been different. Six years ago, we put up drywall and had recessed lighting installed. Five years ago we got carpet and, each year at Christmas, we purchased a
family gift
for the space. Suddenly, a couple of years ago, the basement actually became
inviting
...even to me.
And yet, I still didn't go down there much. The windows hadn't been painted and still had no trim....and there was still the
spider housing issue
.
But, after the sump pump failure this fall, we finally finished our six year project. We now have painted trim and insulation around the windows and the bugs don't seem to like building in the windows nearly as well as they used to.
I don't know whether it's the insulation and trim...or the paint...I don't really care. I'm not complaining.
So, now that it's nicely decorated. What makes our basement
still
a
man cave?
Is it the for different shades of grey walls and grey carpet (which, by the way, were chosen by
the
woman
of the house)? Is it the fact that, like any guy-related project, it took lots of power tools and several
years
to complete.
...of course
I'm kidding...(but it actually
did.
)
I guess that it could be the baseball posters and sports themed decorating...is that it?
...Or is it those reclining chairs with the built in cup holders? Is that what makes it "
cave like"?
Because there are lots
of windows that let in plenty of east and south sunlight...so the whole
"dark cave"
thing isn't really applicable.
In all honesty, until today, it
could have been
the exercise room because that's the room that only my sons have used on a daily basis...100% occupied only by males. Well, other than when the "cleaning staff" (yep, that's me) goes in to vacuum.
It could have been the fact that, while I did spend time playing pool and watching movies in the basement over the holidays, I still never really set foot in
this
room.
Even though I did hand paint the motivational phrase on the wall and install the cool mirrors that I purchased from Home Depot for $59 each (far less than the $700 estimate from the glass and mirror company for a mirrored wall), I haven't really ever used this room.
Until today. As of today, the
man cave
is going to have a regular
female
occupant for at least an hour or so each day...
ME!
I've made a resolution to actually
use
the gym that's conveniently located in my own home,
.....no crowds, no waiting for equipment, no cute 19 to 24 year olds in spandex making me look bad (at least not for now).
In keeping with my word of the year, I'm going to
DO
something that I've been talking about for years. I'm going to get in shape...
And while I'm at it, maybe I'll even change the image of the
man cave
...who knows!? It's a brand new year...anything can happen!
Happy New Year!
xo,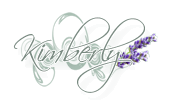 Featured at:
Bobbie Style