Did you grow up with the Beatles? I did....well, sort of...
You see, I don't actually
remember
the Beatles, although I'm guessing that I probably saw them on television.
I'm fairly certain that the television in our home (yes, the
ONE
television) was probably tuned to the
Ed Sullivan Show
on that fateful day back in the 1960's, when The Beatles made their U.S. debut.
My memory from back then is admittedly a little fuzzy. It was probably black and white television...
...and I was probably three years old at the time, so I really don't have any
first hand
memory of the
"fab four"
and the
"Beatlemania"
that surrounded them in the early 1960's.
In case
you
don't remember the Beatles, they're the band that Paul McCartney played with...
...before he was a solo artist, before he had a band called "Wings". Heck, it was even before he sang with Michael Jackson....
...you
do
remember
Michael Jackson,
don't you!?
Okay, well, the whole Michael Jackson thing is probably best left for another post...let's get back to the Beatles.
I think that my first real memories of John, Paul, George and Ringo came from having a babysitter who loved to listen to their music... loudly... and repeatedly.
I think that she must have brought the records with her when she came to take care of us. I can't fathom that my parents listened to that type of music but, who knows?! I've been wrong about my parents in the past...
You know....like the time that I went to Arizona during college and didn't think that they'd find out....
Yeah...we'll discuss
that
another day too...
I have more than a few memories of hot summer days at at our house with the windows open wide and the Beatles blaring from the stereo cabinet as my sister, my brother and I did our chores under the watchful eye of our teenage care giver.
I'm certain that the three of us were not the easiest children to look after, but the fact that we had a stereo system and a pool probably helped a little...
....at least in the summer.
As I recall, the best parts about being 8 or 9 years old with a teenage babysitter were:
1) that we swam pretty much all day, every day during the summer (weather permitting) and,
2) from the time that she arrived in the morning until just before my father got home in the evening, there was always music
Rock and roll music...
There was also plenty of bad singing and really bad dancing. However, you'll have to take my word for that because,, at least as far as I know, there are no photographs or "movies"of the singing OR the dancing... Thank heavens!
(For those of you who are still reading this post and wondering who the Beatles were, "movies" are what we called videos back in the days when television was only in black and white and you had to cross the room and turn a dial to change the channel.)
Nope. I'm not kidding. We didn't even have a remote (unless you count my little brother)...or cable.
Don't worry, not having "technology" when I was growing up wasn't so bad. Honest. Life was a lot simpler.
Sure, we didn't have the Internet or IPods. Yes, our music came on 12 inch vinyl "records" that were played on a turn table, in a cabinet, in the living room.
But, hey...we had the Beatles....
and they taught me one of life's greatest lessons back in the summer of oh, about 1968...
To get through life, all you really need is love.....and a teenage summer babysitter with a stack of record albums.
xo,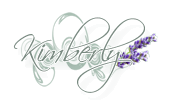 I'm linking this post to:
Between Naps on the Porch
Funky Junk
Home Stories A to Z
I Gotta Try That
I Should be Mopping the Floor
It's So Very Cheri
Savvy Southern Style