E.E. Cummings has long been one of my favorite artists. He was a prolific writer, painter and poet. His body of work encompasses approximately 2,900 poems, two autobiographical novels, four plays, several essays and numerous paintings and drawings. But today, I wanted to share one of his poems....
....you may recognize it.
This particular poem has had
many
different meanings at different points in my life.
It's been read at weddings and funerals.
I thought that I understood it pretty well by the time I was in my 30's and got married; but it took on a
completely
different meaning for me when I had my sons.
As
Elizabeth Stone
so aptly put it:
"Making the decision to have a child is momentous. It is to decide forever to have your heart go walking around outside your body."
Whether you choose to view it as, "having your heart walk around outside of your body" or "carrying someone's heart in your heart",
LOVE
changes everything and this particular poem sums it up perfectly for me.
I have my favorite poem in a shadow box in my kitchen window along with a few other well loved things.
A tea pot and "friends sized" cups for tea from my girlfriend, Jean who always said that tea was, "just an excuse to drink something warm and enjoy a long chat".
And, in deference to my love of all things French (because, after all...when it comes to
LOVE
, who can argue with the French...right?!)
An old glass French measure,
a French enamel pitcher filled with birch twigs and strung with hearts tied on with red and white baker's twine
and French linen towels...
appropriately.....red and white.
This is where I stand as I prepare meals for my family and to clean up afterwards.
It's where I think about the
two
pieces of my heart that walk around outside of
my
body each day and the
many
hearts of family and friends and people who have, in one way or another, touched my life that I
... carry in my heart.
If you'd like a copy for yourself, the link to the high resolution PDF is
here.
Enjoy!
xo,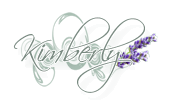 Linking to:
Fox Hollow Cottage
Liz Marie Blog
The Thriftiness Miss