Okay, I'll admit it, I haven't really had much use for these this winter. Other than one week in early January, we've been enjoying unseasonably warm temperatures in Illinois this winter. Heck, it was SIXTY FOUR DEGREES today...
.......No kidding.
But tomorrow winter's going to return to my little corner of suburbia and when it does, I'll be ready...
...or at least my
hands
will.
Have you ever heard the saying,
"Cold hands, warm h
e
art"?
I always thought that the saying was a built in excuse for those of us who live in states where temperatures dip below freezing beginning in October and last, (for what feels like an eternity) until early May.
I think that those of us who live in the Northern half of the middle of the country are good-natured people
most
of the time.
Well... so long as you don't count those days where we've had to brave blizzard like conditions to remove six inches of snow from the drive more than once in 24 hours....
...or the times during January and February that we don't see the sun for a week. Other than
that
, most Mid-westerners are down-right cheery. Many of us
do,
however,
suffer from cold hands (and toes, and noses) for most of the winter...even
with
our down filled and arctic-rated thermal mittens.
Today, I'm going to share my
secret remedy
for chilly fingertips: rice filled
wool felt heart hand warmers
.
Because after all, there's no rule that says that you can't have warm hands
and
a warm heart...Right?!
Warm Hands Hearts
Materials:
Wool Felt (Fleece also works well)
Scissors
Sewing Needle and Embroidery Cotton
1 to 1 1/2 Cups Uncooked Rice (any variety except instant). I used mixed long grain and wild.
Lavender buds and Essential Oil for scenting the rice. I use dried lavender from my garden. (Optional)
To make the warmers:
Cut 4 hearts from the felt. Mine measure about 4 inches across and 4 inches from top to bottom.
Using embroidery cotton, sew a simple blanket stitch around the edge of the heart leaving a one inch opening for filling.
Place the uncooked rice in a bowl. Add lavender and 2-3 drops of Essential Oil, Stir. (Optional)
Fill the hearts with rice. I use a simple funnel made from a piece of paper.
Stitch the opening closed.
To Use:
Place the hearts in the microwave for 10 to 20 seconds dependent upon how powerful your unit is.
Do not over heat as the rice can get very hot and may cause burns.
Place one warmer in each jacket pocket and enjoy warm fingers for up to 20 minutes! These warmers may be re-heated indefinitely.
I happen to love having
Warm Hands Hearts
in my jacket pockets....not only do they keep my fingertips toasty, they smell nice.
Of course, if you're making them for your son (or, for that matter
any
male over the age of about nine), it's best to skip the lavender and opt for a more
manly
scent like cedar, eucalyptus or clove. My youngest loves peppermint.
Also, based upon my personal experience, if you're making them for the men in your life, it's also a good idea to make them in the shape of a
rectangle...
in a color like
grey
(or black) with
contrasting stitching
in a color like
black
(or grey). Apparently, when you're a guy who carries hand warmers, subtlety is a good thing...
...you know, just
in case
one happens to fall out of a jacket pocket...
in front of a bunch of
other guys
....
xo,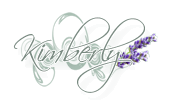 P.S. I also happen to know that larger sizes (filled with an entire bag of rice) make wonderful warmers for chilly toes when placed beneath the blankets at bedtime. They can also be frozen and used as cold packs. Enjoy!
I'm sharing this post at:
A Creative Princess
Common Ground
French Country Cottage
From My Front Porch To Yours
In The Old Road
This post featured at:
Craft Gossip - Felting