I may need to join B.A. "Bunnies Anonymous". I think that I've got a problem. I've fallen in love with yellow...and bunnies...and I can't seem to stop! Trust me when I tell you that right now, in our home,
they're everywhere!!!
I was in Hobby Lobby for the
third time this week
yesterday to pick up a few cardboard eggs to finish a project in the dining room. I have no idea
how
or
why
I ended up in the fabric department.
Does that ever happen to you?
I remember walking through the doors and the next half hour is pretty much a blur...
The next thing I knew, I was standing at the cutting table, holding the prettiest
yellow burlap
that I've ever seen...
Well, to be completely honest, it's the
only
yellow burlap that I've ever seen but that's not the point. As soon as I saw it, I knew what I had to do. White pom pom trim, some giant white rickrack and white craft paint...the answer seemed so obvious...
One bunny drawing (and a quick trip to the copy center to have it laminated) later, I was set. The runner is simply cut from burlap. All four edges are frayed. The pom pom trim and rick rack are glued on with fabric glue. Before you ask...
yes,
I
did
cover the table with plastic
before
I stenciled and glued
...well...right
after
the first word, anyway!
The words were stenciled using 2" letters. The bunnies are from a quick drawing that I had laminated cut out with an Exacto knife and used as a stencil.
The tails pom poms that were trimmed until they are nearly flat.
Over the course of the next two weeks, I'll share the rest of the Easter decorating that's going on in my kitchen and family room and my admitted obsession will become more obvious.
For now, let's just pretend that I have a cute, yellow burlap, stenciled, bunny, table runner on my kitchen table and leave it at that.
I'll be sharing the rest of this tablescape as well as my family room decor, this week so stay tuned!
xo,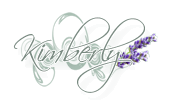 Sharing at:
DIY Showoff
Eclectically Vintage
House on the Way
I Gotta Try That