Since it
is officially
"Autumn" and I've finally located the boxes with the decorating supplies in the attic, this week I made time to do a little Fall decorating.
I decided to keep my decorating simple this year. This is due in large part that I'm still unpacking boxes...
and meeting with architects...
and overseeing the guys who are doing the waterproofing in the basement, and starting the landscaping in the yard...
Oh yeah...and I still work full time during the day.
This year's front door wreath took exactly 15 minutes to assemble. I used a grape vine wreath as the base and added a few pieces which were left over from the
flowers that I arranged for Mitch and Haley's wedding two weeks ago,
and a charcoal burlap bow.
Instead of using pumpkins right now, I chose faux mushrooms. There's something about Autumn and falling leaves that reminds me of mushrooms. I love them.
Yes,
I know that they're fungi...and yes, I
still
love them.
Simple.
Rustic.
Natural.
Seasonal decorating at the French Farm House seems much easier. I think that it's because I'm working on a smaller scale and there's significantly
less house to decorate
. Of course, this also means that I'm more
careful about the choices that I make....and I'll probably change things more often when I'm a little more settled.
....I'm thinking that will likely be sometime in the early Spring of 2015!
I'll be sharing a little more of my fall decorating in the coming week but right now, I'm headed to the nursery to mark trees for delivery on Friday
Until then, if you're looking for a simple, natural, fall wreath idea, think about adding a little moss, a couple of pine cones and some burlap to a grape vine wreath. Then tuck in a few mushrooms...or a pumpkin or two!
And if you happen to be in my neighborhood today, stop by...I'm the house with the mushrooms on the front door...and the semi full of compost and top soil in the side yard!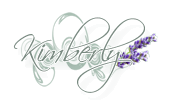 Sharing at:
The CSI Project
Featured at: