Several months ago, my friend Ann, from
Nellie's Barn Sale
called to ask me if I'd consider helping her to arrange reception flowers for her friend Heather's wedding. If you have been following this blog for any length of time, you know that Ann and I have been friends since childhood and that I'd do just about anything for her. So, of course, I said Yes. We both made boards on Pinterest. Mine was called
Heather's Wedding
and on it was
this pin:
The wedding is shades of purple. Heather loved it, and the decision was made.
Ann purchased the glass at Michaels and I telephoned my dear friend and
florist extraordinaire
, Sadie, from
The English Garden flower shop
. She's amazing and I don't say that lightly. She ran Martha's Flowers by Mail for
THE
Martha Stewart! Nope, I'm not kidding! Sadie helped me to purchase the flowers and supplies needed to do this project as well as giving me hints for how to assemble them.
Congratulations, Heather! Have a wonderful and beautiful wedding day!
xo,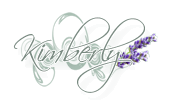 I'm linking this post to:
DIY Showoff
I Gotta Create
Tiaras and Bow Ties