Now that the daytime high temperature in my area is supposed to be 84 instead of 104, I was wondering...
Is it too soon to think about Autumn?
Is it too soon to dig out a wreath form and a couple of packages of unbleached coffee filters that I purchased at The Dollar Store and marvel at how beautiful they look in the sunlight, on the kitchen table, in the early morning?
Is it too soon to make a burlap bow, dip some Dollar Store leaves in wax and add some pine cones that I gathered while walking in the park?
Is it too soon to hang my coffee filter wreath with the wax dipped leaves, burlap bow and pinecones on the back door where all of the neighbors will see that, although I love summer, the allure of
AUTUMN
has me in its grasp?
Gee, you know!? I don't think so. Well, Okay. It might be just a
little
too soon.
How about Christmas...
Is it too soon to think about
Christmas?
xo,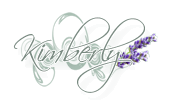 Note:
The shot above was my haul from a trip to Jo-Ann Fabrics yesterday. I'm working on hand made items for the Vintage Market in just over a month and Barn Sale in October. So, you see, it's actually
not
too early...at least not for me. The part of Autumn that involves sending my son back to college...well, there will NEVER be a time that I'm ready for that!