Once upon a time, a
very
long time ago, there was a tiny foot rest, that came to live in a house in the suburbs. It was a sad little foot rest. Really too small to be of much use but just too darned cute not to hang on to.
The foot rest had been banished to the
scary
basement because it wasn't pretty like the other furniture. It had a "Colonial Oak" spray-on finish, nasty upholstery, and a foam padded top which was so old that it was flat.
Then one day, a
crazy woman carrying a broom and a black trash bag
Fairy Godmother
appeared and said, "Girl, you need a makeover and I'm the one to help you!" (
Yes, I'll admit it, I talk to my furniture.
)
The foot rest was thrilled because she knew that she'd be beautiful like all of the other "upstairs" furniture that she'd seen all dressed in white and ivory. With a waive of her paintbrush (actually
several
waives
and
a needle and thread), the
Fairy Godmother
transformed the lowly foot rest into a beautiful story time seat.
Of course, I don't have any small children to sit on this seat, or to whom I read, for now. But some day I will, and when that time comes, this seat will be waiting.
And I'll be able to tell the story about how even a poor foot rest like this can turn into something beautiful.
All it takes is a
Fairy Godmother
(or a crazy suburban woman) with imagination and a paintbrush.
Did you notice how I worked that whole "Fairy Godmother" thing into the story? I knew that you would. I also know that it's a little sappy, but I love a story with a happy ending, don't you? (It's also no secret that I've always wanted a magic wand... or at least a little fairy dust.) That seems fair, doesn't it?
xo,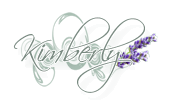 I'm linking this post to:
At the Picket Fence
Beyond the Picket Fence
Coastal Charm
Common Ground
Embracing Change
Faded Charm - White Wednesday
Freckled Laundry
From My Front Porch to Yours
Funky Junk
Jennifer Rizzo
Live Laugh Rowe
Miss Mustard Seed
Savvy Southern Style
Uncommon
Featured at: