We're celebrating a birthday today.
America's Birthday
and, like any great birthday party, there's going to be plenty of ice cream. The
home made
kind!
It's been a tradition in our home to make ice cream on the 4th of July since before my sons were born. It started before I was married with a hand-cranked machine and a single batch of vanilla. Over the years, we graduated to an electric ice cream freezer. Then, one 4th of July, it just stopped working. Much to the disappointment of my very young sons and several guests who had become accustomed to this tradition.
The replacement machine was a Cuisinart. It's a wonderful machine that turns out great frozen yogurt, ice cream and occasionally, sorbet. It makes one and a half quarts at a time which is more than enough most of the time.
However, a couple of years ago, my youngest son became an "
ice cream maker extraordinaire!"
He loves making ice cream. So much so, in fact, that he asked for
his own
ice cream freezer for Christmas. This is the one that he received. It's amazing! It will freeze up to a gallon and a half at one time. It's
perfect
for parties or for freezing "some to keep and some to
share"
which he does,
often!
We generally make three types: Natural Vanilla, Fresh Strawberry, and Cinnamon.
This is today's yield: 1/2 gallon strawberry, 1/2 gallon vanilla, and one gallon cinnamon.
As we always do, we'll watch the fireworks and by the time that they're over, the ice cream should be ready!
Here's our basic recipe:
For 2 quarts:
Ingredients:
2 cups whole milk
1 cup sugar
dash of salt
1 cup half and half
1 1/2 tsp pure vanilla extract
1 cup whipping cream.
Directions:
In a heavy sauce pan, scald milk until bubbles
form around edge. Remove from heat. Add sugar and salt. Stir until dissolved. Stir in half and half, vanilla, and whipping cream. Cover and refrigerate for 30 minutes. Freeze as directed.
Variations:
For strawberry (or peach): add 2 cups pureed fresh strawberries
For cinnamon: add 1 teaspoon ground cinnamon
For cookies/cream: add 10 crushed cookies to the mixture during the last 10 minutes of freezing
xo,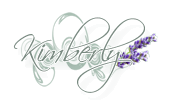 I'm Linking this post to:
Craftionary