Holy Smacks! It's Thursday! How did that happen?! I seem to have lost an entire week! I'll admit, it's been more than a little busy at work. It probably didn't help that I ended up in (Facebook)
jail
on Wednesday night after too much (blog) partying with friends;
AND
I've been working on completing one of my PhD's this week. Yep, that's right, I'm working on
several
. I mean, if I'm going to do the work, I find that having more than one PhD is something that I've always aspired to. It's something I've been working on since college. Heck, I even had a couple of PhD's
before
college.
Okay, before you go getting all jealous and thinking to yourself,
"How DOES she do it all and still manage to have the time to blog about it?"
I've got to confess that what I'm talking about is
not
several advanced courses of study by which I've become a subject matter expert in some lofty topic. The PhD's that I'm talking about are my
Projects Half Done.
That
is a topic on which I
am
a subject matter expert!
I'm currently working
simultaneously
on PhD's in Exercise (room make over) and
final
that you see leaning against the wall. I'll take it (off the floor and hang it up) some day when I have the hour (or more) of
intense
concentration that it will probably require (to figure out which wall to put it on) There's also a
mechanical
component to the final (since it didn't come with mounting hardware).
I'm also pursuing PhD's in several areas of
U.S History
from various periods:
one
but
two
PhD's in Furniture with emphasis in getting them painted and the heck out of the garage so that I can park in there before winter.
requirement:
I needed to make a couple of gift sachets. They needed to be special, worthy of a PhD that would take almost a month to complete.
final
(packaging) was today and I'm turning them in (to the post office) tomorrow. I expect that I'll learn the outcome of the work in a few days when my
committee of three
receive their respective packages.
Now that I've completed one PhD, I think that I'll to go to a few estate sales this weekend to see if I can't find another one (or two) to pursue!
xo,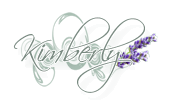 P.S. A special note of thanks to my dear friend, Laurie, for sending me the cartoon that inspired this post!
Linking to:
DIY Sweet Home