I'm happy to say that I'm
finally
getting a little fall decorating done around my house but, you know,
decorating with Martha Stewart just isn't what it used to be
You've got to remember that while I
do live
with Martha Stewart, she's 14 now. In
yellow lab years, I think that's
ninety-two
. Unlike her namesake, she doesn't really have an opinion when it
comes to decorating.
Heck, she's only
awake
for about four hours a day.
So, Martha Stewart laid on the rug in the dining room while I artfully arranged Ironstone, copper, and
pumpkins. First in the sunshine, then, when the sun disappeared, in the shade. On the rug.
She slept through the whole
process.
I told her about the cute copper lantern that was a gift from my Grandmother. I explained how her brother
made it years ago.
No response.
I asked her repeatedly if she liked the copper pudding molds on the back wall of the cabinet or if they would look better on the shelf.
No response.
I told her that I thought that the brown bottles were a nice compliment with the copper and that I thought that the orange napkins really popped
She stretched, opened one eye, yawned, and went back to sleep.
When I put the pumpkins and moss on top of a row of my vintage Victor restaurant ware mugs, I said,
"Look Martha, isn't that cute?!"
At that point, she jumped up...
and barked at me.
Nope, not because she was agreeing or was any where
near
as excited as I was.
It was 3 p.m and she wanted to eat and be let out.
Go figure..
To his credit, my youngest
did
notice on his way past the dining room earlier this week.
He said, "It looks nice, Mom. Aren't those the copper things from the kitchen?"
And I said, "Why, Yes! Yes, they are!"
I'm focusing on the "It looks nice, Mom" part.
Yep, that's what I'm doing.
At least until he notices what I did in the living room.
Because Martha Stewart slept through my decorating the mantel, too.
xo,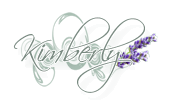 I'm sharing this post at
Fox Hollow Cottage
LizMarie Blog
Stuff and Nonsense
This post was featured at: